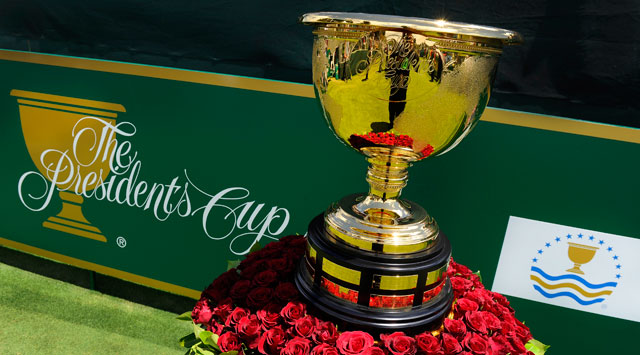 A lot of golf ink gets spilled pondering how to make the President's Cup more competitive – commentary inevitably followed by disappointment every time the tournament fails to deliver on thrills.
Well, after looking at this year's results, I think it's now fair to say things are finally tightening up – even if the Cup still hasn't entirely turned the proverbial corner.
For starters, The U.S. won 18.5-15.5. Considering the sheer number of matches at stake, we're now talking about a score that can deservedly be described as close. Had even a few contests gone the other way, the Internationals would likely have squeezed out a narrow victory.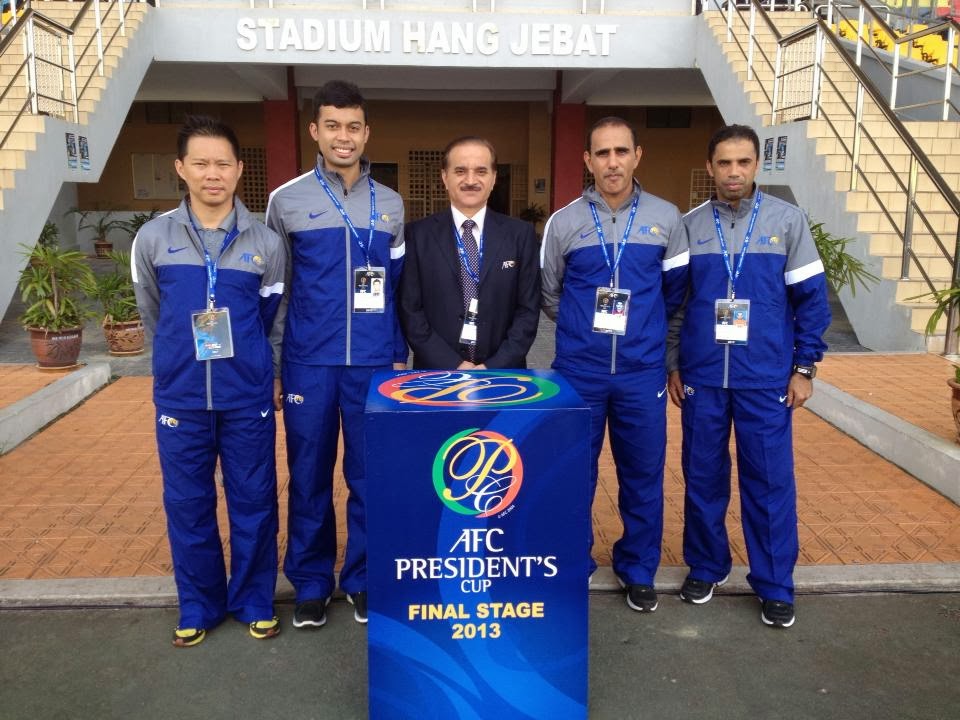 Then let's add in this year's weather stoppages – another factor that ended up tipping the scales in the Americans' favor. An analysis of the individual stages shows that the Internationals really only stumbled on Saturday when both teams were pulled from the rain soaked course. Why the disparate result? Two factors hurt the Internationals here: relative inexperience and a continuing lack of aptitude for the tournament's diverse formats. Without steady rhythm, match play becomes seriously challenging for anyone – particularly newcomers. Hence, it's fair to assume that without so many rookies on the International side, the point spread would almost certainly have narrowed despite interruptions from inclement weather.
(Quick aside: I simply haven't had time to adequately measure the effects of a nearly naked woman running around the course . . .)
Just a quick glance at the table is all it takes to realize the difference made by even a few individual stragglers. This time around, Sterne and Grace had a seriously negative impact for the Internationals. It's just vastly harder to hide inexperienced players in the President's Cup as opposed to, say, the Ryder Cup. The singularly large number of matches tends to be the most critical distinguishing factor, making half-point ties, for example, significantly more productive when they're produced by rookies.
How the superstars perform – in this case, most eyes on Tiger and Phil – can't be overlooked either. Adam Scott and Ernie Els helped tremendously with their rookie partners (Major credit to Els and rookie DeJonge for actually defeating Woods and Kuchar). In contrast, Charles Schwartzel and Louis Oustheizen, my picks for future leaders of this squad, absolutely did not bring their "A Game" – at least when it came to pulling along their mates.
It's also worth noting that the internationals were 7-5-1 in singles matches, so the conventional wisdom that the U.S. will always inherently be better at that particular format just doesn't hold water.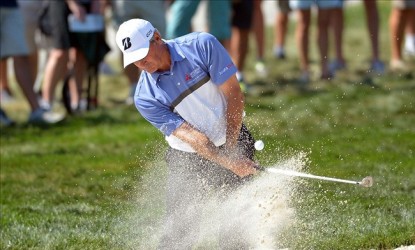 If you further include the commonly held notion that having the home course advantage significantly favors the U.S., one pretty much has to accept that this year's results could indeed represent the elusive tipping point President's Cup fans have been seeking for so many years. The Internationals are at last meaningfully catching up and we ought to expect even more excitement and unpredictability in future tournaments.
Nevertheless, figuring out how to appreciably intensify the event's overall wattage in ways that attract the attention of more casual golf fans remains an open issue.
At least so far, I don¹t have any briliant ideas although I do like the concept of having the Internationals face off against the Europeans – a move that would both inject a healthy new dose of rivalry and offer some of the Internationals greater exposure and needed experience (I think Brandel Chamblee came up with that one). I also tend to favor trimming a few of the matches with an eye toward momentum (that one got proposed and thoroughly voted down this year but deserves to be revisited). Finally, using some major courses that normally get little airtime (e.g., Pine Valley or Seminole) would also be a positive development as would upping the level of fan involvement during the selection of Sunday's pairings. Maybe it seemed like smart strategy for Fred Couples to put Tiger Woods and Richard Sterne together yesterday, but – at least from the couch I was sitting on – it just didn't add up to great TV.
Regardless, my take-away here is that that the future of the President's Cup is looking brighter than ever. And that's some seriously good news for a sport that will only get better as it inevitably becomes ever more global.