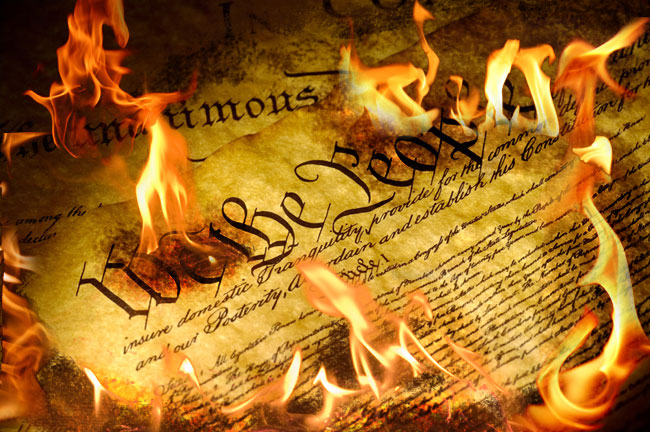 It's about time – Finally, someone in a real position of power is speaking out about the stunningly over-broad, ludicrously vague and 100% unconstitutional "STOCK Act." This past week, the SEC's Co-Chief of Enforcement, George Canellos, publicly critqued the 2012 law which purports to create a new category of speech known as "political intelligence." What is political intelligence exactly? Nobody really knows for sure (clearly, one part of the problem . . .)  What IT clearly IS NOT  is "BEING SMART ABOUT POLITICS." But whatever IT IS, once IT gets connected to a securities transaction (even tangentially), EVERYONE involved is at risk of liability for insider trading.
According the legislation, political intelligence is defined as follows:
"Information derived by a person from direct communication with an executive branch employee, a Member of Congress, or an employee of Congress; and provided in exchange for financial compensation to a client who intends, and who is known to intend, to use the information to inform investment decisions." See Pub. L. No. 112-105, 126 Stat. 291 (April 4, 2012)
Now it might sound like that only applies to some shady group of insider operatives but if you take even a moment to consider the implications, it's easy to see that's not the case . . .
Example:

You're a Wall Street Journal reporter who regularly has "on-background" discussions with Members of the House Financial Services Committee and their staffers. Your job as a journalist is to tell your readers the "information" you learn during those and other conversations. That's more or less the definition of reporting. Moreover, The Wall Street Journal: (1) receives compensation from its "clients;" (2) obviously "knows" that many of its readers "intend to use the information to inform investment decisions;" and (3) pays your sallary….. Nervous yet???? And even if you're not a reporter, I sure hope you didn't read the business section today.

OR EVER

.
The STOCK ACT clearly violates the speech, petitioning and press clauses of the First Amendment. It contains no protections for the media or any other groups. Nevertheless, at least for now, it's also the law of the land.
So here's what Enforcement Co-Chief Canellos thinks:
"Canellos argued that the STOCK Act's usefulness is also limited because it does not adequately define a member of Congress's duty to keep confidential information private. He also feels that the Act is ambiguous as to whether a member may freely discuss legislation with industry officials and constituents, which is part of a member's job. Canellos stated that therefore ultimately the question might be whether the official directed information for a good or a bad purpose."
Ok – not exactly scathing enough for my taste, but at least it's a start.
AS FOR THE REST OF YOU, DO THE RIGHT THING, STOP BEING A FUGITIVE AND GET OVER TO YOUR LOCAL SEC OFFICE! JUST TURN YOURSELF IN ALREADY!!
["Inside Baseball – SEC Enforcement Co-Chief Calls 'Em Like He Sees 'Em," Morrison & Forster Client Alert, 6/19/2013]